Professional Association of Exporters and Importers

and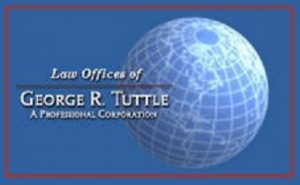 Tuttle Law Offices
 Present
 Best Practices in Import Compliance Management
A new year brings new opportunities, and what better time than now to learn how you might improve your company's management over its import activities!
This timely webinar will give you tips, tricks, insights and examples of best practices you can implement to better manage your company's import compliance activities, and how you can develop and implement your very own compliance manual, covering such topics as:
Tariff Classification
Valuation, including assists and other additions to value
Recordkeeping
Free Trade Agreements
Antidumping and Countervailing duty watch
PGA Data requirements
Risk Reviews and Quarterly Audits
Broker Management Controls
This webinar is perfect for any employee involved in trade compliance, logistics, import administration, tax, legal or finance and accounting.  It will provide participants with a strong foundation of key elements for trade and import compliance and will enable you to avoid costly mistakes and minimize errors in import transactions.
Speaker: George R. Tuttle, III, Esq., of George R. Tuttle Law Offices. Mr. Tuttle, a long time member and speaker for PAEI, has over 30 years of experience advising and counseling importers on compliance with import and Customs regulations.
Date & Time: Thursday, January 26, 2017
Time: 10:00 a.m.  – 12:00 p.m. Pacific Time (1:00 to 3:00 p.m. Eastern Time)
Cost:    PAEI Members – Free; Non-Members – $ 75
(No telephone, fax, or checks will be accepted for registration.)
Registration for this event must be paid via credit card on-line.

To become a PAEI member, please go to https://www.paei.org/membership.   PAEI Tax ID: 680117035.
Registration CLOSES at noon, Pacific time January 25,2017.
We are requesting CCS and MCLE accreditation for this series so please provide your relevant ID number during registration if you'd like to receive credit.
PAEI Tax ID: 680117035.
For registration questions, please contact Marit Fox at (408) 532-7234 or email paeiadmin@paei.org.
January 26, 2017




10:00 am - 12:00 pm
We're sorry, but all tickets sales have ended because the event is expired.