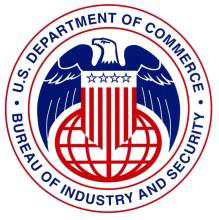 Join PAEI and CBFANC and WIT-NC  in collaboration with BIS
for a virtual event to meet
Assistant Secretary of Commerce for Export Administration,  Thea D. Rosman Kendler

Tuesday, March 29, 2022
11:30 a.m. – 1:00 p.m. PT (2:30 to 4:00 p.m. EDT)
With the Russian Federation's invasion of Ukraine, get the latest situation-sensitive and other Export Control updates from the newly appointed Assistant Secretary of Export Administration at BIS. An open discussion will follow the presentation, so come with questions from your company or clients.
Location:  This is a virtual seminar via your computer or laptop. The seminar will begin at 11:30 a.m. PST (1:30 p.m. EST) and end at 1:00 PST (3:00 p.m. EST).  The duration includes Q and A time.  We recommend you log in 15 minutes before the start time.  *Webinar details will be sent by email a few days before March 28th*.
Registration: This is a FREE event and is open to anyone.  RSVP is required.
The last day to RSVP is Monday, March 28th.  PAEI Tax ID:  680117035
For registration questions, please contact Marit Fox at PAEIAdmin@paei.org.
Thea D. Rozman Kendler
Assistant Secretary of Commerce for Export Administration
Thea D. Rozman Kendler was sworn in as the Assistant Secretary of Commerce for Export Administration at the Bureau of Industry and Security (BIS), following unanimous confirmation by the United States Senate. In this role, Ms. Kendler leads Export Administration's highly trained technical professionals in controlling the export of dual-use and military items for national security and foreign policy reasons, analyzing the impact of export controls, and supporting the U.S. defense industrial base. Among other responsibilities, Ms. Kendler chairs the Advisory Committee on Export Policy (ACEP), which resolves interagency policy disputes related to export license applications submitted to BIS. To advance U.S. national security and foreign policy interests, Ms. Kendler regularly engages with Congress, industry, academia, and other stakeholders on the nature and scope of BIS's activities and the Export Administration Regulations (EAR).
Ms. Kendler joined BIS as an experienced export controls, sanctions, and national security attorney. Before joining the Biden-Harris Administration, she was a prosecutor in the Department of Justice's National Security Division, handling complex investigations and prosecutions affecting U.S. national security and strategic trade controls.  From 2004 to 2014, Ms. Kendler served in BIS's counsel's office, where she provided legal advice to BIS's Export Administration and Export Enforcement branches, including during the initial years of Export Control Reform. Before joining the federal government, Ms. Kendler practiced in the international trade group of a global law firm.
Ms. Kendler received her law degree from the University of Pennsylvania.  While in law school, she received a Foreign Language and Area Studies (FLAS) grant from the U.S. Department of Education to further her Chinese language study.  Ms. Kendler earned her undergraduate degree from Princeton University, with a concentration in the School of Public and International Affairs and certificates in East Asian Studies and Chinese Culture.  She has studied Chinese, Japanese, and Russian, and lived in Japan as a teenager.  Ms. Kendler's public service is inspired by gratitude to the United States for enabling her family's immigration as post-World War II refugees.  Originally from New Jersey, Ms. Kendler now lives in Maryland.
Description:

Access details will be shared a few days before the program.
March 29, 2022




11:30 am - 1:00 pm
We're sorry, but all tickets sales have ended because the event is expired.