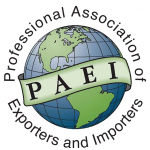 P.A.E.I.  Present
The Need for a Fifth Multilateral Export Control Regime
Tuesday, July 19, 2022
12:00 p.m. to 1:00 p.m. PDT (3:00 to 4:00 p.m. EDT)
Mr. Kevin Wolf, Akin Gump LLP partner and a senior fellow at Georgetown University's Center for Security and Emerging Technology (CSET), and Ms. Emily Weinstein,  a CSET research fellow, will share the strategic insights, and elaborate on the regime-building exercise, as well as answer questions from the P.A.E.I. participants.
The speakers will discuss:
Why is a new multilateral export control regime urgently needed to address contemporary national security, economic security, and human rights issues?
What are the opportunities and processes to implement such a non-traditional export control regime to address the common threats to the U.S. and allied countries?
Why should the companies and industry groups not fear the creation of a new export control regime?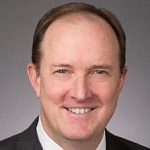 Kevin Wolf, Akin Gump LLP
Mr. Wolf has more than 25 years of experience providing advice and counseling regarding the laws, regulations, policies, practices, and politics pertaining to export controls, sanctions, national security reviews of foreign direct investments, and other international trade issues.  He has the deep experience that includes being a Special Compliance Officer, civil and criminal defense, internal investigations, due diligence audits, and compliance program enhancements. Mr. Wolf served as Assistant Secretary of Commerce for Export Administration, Bureau of Industry and Security (BIS).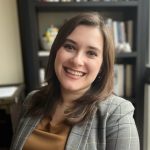 Emily S. Weinstein, a CSET Research Fellow
Emily is Research Fellow at Georgetown's Center for Security and Emerging Technology (CSET), focused on U.S. national competitiveness in AI/ML technology and U.S.-China technology competition. She is also a Nonresident Fellow at the Atlantic Council's Global China Hub and the National Bureau of Asian Research.
In her previous role at CSET, Emily conducted research on China's S&T ecosystem, talent flows, and technology transfer issues.  She has previously testified before the U.S.-China Economic and Security Review Commission and the Wisconsin State Legislature's Senate Committee on Universities and Technical Colleges. She has written on topics related to research security and China's S&T developments in Foreign Policy, Lawfare, DefenseOne, and other outlets.  Emily holds a BA in Asian Studies from the University of Michigan and an MA in Security Studies from Georgetown University.
WorldECR Article by Wolf & Weinstein
Location: This is a virtual seminar via your computer or laptop. The seminar will begin at 12:00 p.m. PST (3:00 p.m. EST) and end at 1:00 p.m. PST (4:00 p.m. EST).  The duration includes Q and A time.  We recommend you log in 15 minutes before the start time.  *Webinar details will be sent by email a few days before July 19th*.
The last day to register is 5:00 p.m. PST on Monday, July 18th.  PAEI Tax ID:  680117035
Registration: FREE for P.A.E.I. members/$60 for non-members. Credit or debit card payments only.
Refund/Cancellation Policy:
Requests for cancellations or attendee changes must be received by 12:00 p.m. PST, Monday, July 18th. Any refunds will be charged a $10 administrative fee. Please email requests to our office at paeiadmin@paei.org.
Not a member? Consider becoming a PAEI member today!
The cost of membership gives you FREE attendance to this webinar, and the many more benefits you can enjoy participating in P.A.E.I. Talk about a deal!
Individual Membership only: $50
Corporate Membership only: $150
For registration questions, please contact Marit Fox at PAEIAdmin@paei.org.
Description:

Access details will be shared a few days before the program.
July 19, 2022




12:00 pm - 1:00 pm
We're sorry, but all tickets sales have ended because the event is expired.