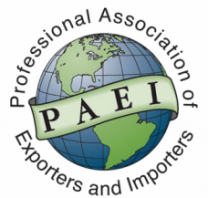 Webinar:  Trade Compliance Assessment: An Executive Tool for 2021
Wednesday, January 13, 2021
10:30 a.m. to 12:00 p.m. Pacific time (1:30 to 3:00 p.m. Eastern time)
Join us for this interactive "webinar" with our industry experts on an overview of the Trade Compliance Assessment program with a focus on the fine points of conducting an effective assessment.
Internal audits are an important requirement for an effective compliance program. Learn when to perform internal audits versus external assessments and understand their use as an executive tool in evaluating people, processes, and systems. We'll also share how to use assessments to communicate the benefits of a compliance program to the management.
From this "Trade Compliance Assessment: An Executive tool for 2021″ program you will get an overview of the "Assessment life cycle", including:
Why perform an Assessment?
Types of Assessments
Planning and conducting an Assessment
Challenges of an Assessment
Reports and risk Assessment
Disclosures – Business decisions/Strategy
and other related Assessment topics
It is ideal for Export-Import Compliance professionals who want to build a trade compliance assessment program and for those who want to apply the appropriate audit tools and techniques to improve their existing assessment program. Learn from the experts how your corporation can build and implement an effective assessment program. The seminar can be attended either in person or via webinar.
Speakers: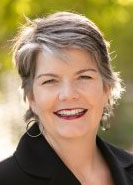 Beth Pride, President, BPE Global
As the president of BPE Global, Beth Pride brings 30+ years of operational expertise in global trade and international logistics to assist BPE Global clients to develop their global trade strategy and implement a strong global trade posture. Beth offers subject matter expertise in export licensing applications and management, product control classification, Standard Operating Procedure (SOP) development, and the development of policies and procedures, including Export Management and Compliance Program design. Beth has experience in import operations, export operations, brokerage, and the development and maintenance of global supply chain security programs. Beth has extensive experience in establishing global trade compliance organizations, developing global trade strategy, and defining and implementing global trade automation solutions. Beth's Customs-Trade Partnership Against Terrorism (C-TPAT) clients have achieved C-TPAT Tier-3 status.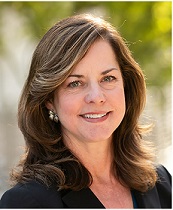 Julie Gibbs, Director, BPE Global
Julie has been working in the trade compliance and logistics industry since 1991. Since joining BPE Global in 2007, she has had a wide variety of experience in trade compliance strategy, policy, programs, tools, and related projects for companies of all sizes. Julie has been a licensed customs broker with CBP since 1997. She possesses a thorough understanding of U.S. Customs and Border Protection Regulations, including country of origin, Customs valuation and classification under the Harmonized Tariff Schedule (HTS), the Customs-Trade Partnership Against Terrorism (C-TPAT), Importer Security Assessment (ISA), Free Trade Agreements, Drawback and Importer Security Filings (ISF). She is armed with extensive knowledge of the U.S. Export Administration Regulations (EAR) including restricted party screening, sanctions/embargoes, deemed exports, classification, encryption, licensing, Automated Export System (AES) filings, and anti-boycott reporting. She is experienced in classification and licensing under the International Arms in Trade Regulations (ITAR). Julie files Commodity Jurisdictions, Commodity Classification Requests in the Commodity Classification Automated Tracking System (CCATS), and encryption reports on behalf of her clients.
Location:  Your Computer!
*Webinar details will be sent by email a few days before January 13*
Registration: FREE for P.A.E.I. members/$50 for non-members. Credit or debit card payments only.
Refunds for cancellations must be received by Noon PDT, January 8, 2021. Please request refunds by emailing PAEIAdmin@paei.org.
**Not a member? Consider becoming a PAEI member today!
**The cost of an individual membership gives you FREE attendance to this seminar and the many more benefits you can enjoy participating in PAEI. Talk about a deal!**
Individual Membership only: $50
Corporate Membership only: $150
For registration questions, please contact Marit Fox at PAEIAdmin@paei.org.
Description:

Access details will be shared a few days before the program.
January 13, 2021




10:30 am - 12:00 pm
We're sorry, but all tickets sales have ended because the event is expired.