P.A.E.I. and George Tuttle, III, Esquire present
Webinar:  Where Did I Come From? Understanding U.S. Country of Origin Rules
Thursday, November 18, 2021
11:00 a.m. to 12:30 p.m. PST (1:00 to 3:30 p.m. EST)
Properly determining the country of origin of imported merchandise is critical for compliance with the U.S. marking requirements, determining eligibility for various special trade and duty preference programs, assessments of AD and/or CVD duties, and determining whether an imported good is subject to Section 301 duties.
When a finished article is manufactured or assembled in the same country where its constituent components or materials are produced, there can be little doubt as to the country of origin. However, in instances where components or materials are sourced from a country or countries other than where the final assembly occurs, determining the country of origin is not so straightforward. This webinar highlights include:
Non-preferential trade rules of origin and the concept of "substantial transformation"
CBP's Part 102 Rules of Origin – when do they apply?
Whose responsibility is it to determine the origin and what are the impacts of non-compliance?
Determining origin for application of AD and/or CVD Orders and Section 301 duties
Government Procurement, the TAA on Country of Origin, and the decision of the U.S. Court of Appeals for the Federal Circuit in Acetris Health, LLC, v. the United States, 949 F.3d 719 (Fed. Cir. 2020)
The Federal Trade Commission's rules on "Made in USA" labeling and advertising
Our program will be presented by Bay Area attorney George Tuttle, III, Esq.  Mr. Tuttle has over 37 years of experience in advising clients on the application of U.S. Rules of Origin and the impact of non-compliance.
The seminar can only be attended via a "webinar".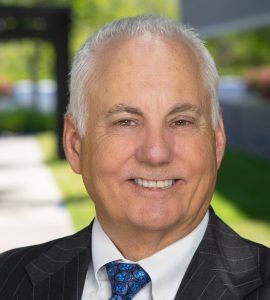 Speaker:  George A. Tuttle, III
George Tuttle, III, is an attorney and member of the law firm of George R Tuttle Law Offices.  He has been in practice for over 37 years.  His practice emphasis is on Customs, international trade regulation, and export compliance.  He assists companies with Importer, Exporter, and Customs Broker compliance audits, and how to develop effective compliance programs; determine correct customs duties, values, tariff classifications, and duty preference eligibility; obtain rulings, file protests; and petition resolve penalty, seizure, and enforcement cases.
Mr. Tuttle has been a contributing author for the ABA/Section on International Law publication:  U.S. Customs: A Practitioner's Guide to Principles, Processes, and Procedures, 2nd Ed (2016), Chapter 2 (Clearing Customs: importation, entry, and liquidation) and Chapter 9 (Customs Audits); and the publication: United States Export Controls, 8th Ed., (Law Journal Press), Chapter 11, Foreign Trade Regulations and the Automated Export System (AES).
Additional information about Mr. Tuttle can be found at www.tuttlelaw.com.
Location:  This is a virtual seminar via your computer or laptop. The seminar will begin at 11:00 a.m. PST (2:00 p.m. EST) and end at 12:30 PST (3:30 p.m. EST).  The duration includes Q and A time.  We recommend you log in at 11:15 a.m.  *Webinar details will be sent by email a few days before November 18*.
Last day to register is 3:00 p.m. PST on Tuesday, November 16, 2021.  PAEI Tax ID:  680117035
Registration: FREE for P.A.E.I. members/$60 for non-members. Credit or debit card payments only.
Refund/Cancellation Policy:
Requests for cancellations or attendee changes must be received by 5:00 p.m. PST, Friday, November 12, 2021. Any refunds will be charged a $10 administrative fee. Please email requests to our office at paeiadmin@paei.org.
Not a member? Consider becoming a PAEI member today!
The cost of membership gives you FREE attendance to this webinar, and the many more benefits you can enjoy participating in PAEI. Talk about a deal!
Individual Membership only: $50
Corporate Membership only: $150
For registration questions, please contact Marit Fox at PAEIAdmin@paei.org.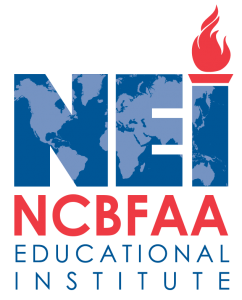 NOTE: We are requesting accreditation for Certified Customs Specialist (CCS) Credits for attendance to this webinar.  To receive the credits, please answer the question shown on your registration form when you register.  We need your CCS ID number. If you prefer, you can send an email to paeiadmin@paei.org noting CCS Credits in the subject line. Include your name, email address, company name, and ID number.
Description:

Access details will be shared a few days before the program.
November 18, 2021




11:00 am - 12:30 pm
We're sorry, but all tickets sales have ended because the event is expired.