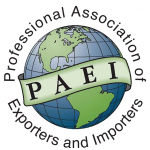 P.A.E.I.  and Torres Law Present
Hot Topics on Russia, Belarus & Ukraine Sanctions
Tuesday, May 17, 2022
11:00 a.m. to 12:30 p.m. PDT (2:00 to 3:30 p.m. EDT)
Join us for a webinar discussing the latest developments on the Russian-Ukraine crisis, including the restrictions imposed by the relevant U.S. Government agencies and tips on how to maximize compliance and reduce risks for your company. The webinar will cover:
A brief timeline of sanctions on Russia
New Russian sanctions
–OFAC vs. BIS and the various rules that have been issued by each agency
–Types of sanctions: blocking sanctions, bank sanctions, energy sector sanctions, debt, and equity restrictions
–Prohibitions involving Donetsk and Luhansk (and don't forget Crimea)
–Export Controls and Foreign Direct Product RulesD
Due Diligence and Third-Party Risk Monitoring
Red Flags, Ownership Discovery, and Other Practical Considerations
Tips for Compliance
Q&A
Speakers: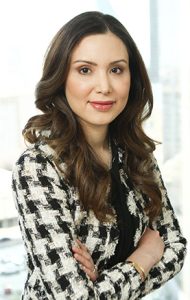 Olga Torres, Founder and Managing Member, Torres Law LLC
Olga Torres is the Founder and Managing Member of Torres Trade Law, PLLC an International Trade and National Security Law Firm. Ms. Torres handles notable trade and national security matters for numerous companies worldwide and specializes in the areas of U.S. customs, exports, economic sanctions, anti-corruption compliance, and industrial security matters.
In the area of customs, Ms. Torres advises clients on import compliance matters, including customs rulings, classification, country of origin, special duty programs, focused assessments, C-TPAT, and seizures of goods by U.S. Customs and Border Protection. She also assists with antidumping/countervailing duty matters before the Import Administration of the U.S. Department of Commerce. In the area of U.S. export control, Ms. Torres counsels clients on compliance with the International Traffic in Arms Regulations (ITAR), the U.S. Export Administration Regulations (EAR), and the various embargo and sanctions programs administered by the Office of Foreign Asset Controls (OFAC). She regularly represents clients before the U.S. Department of State Directorate of Defense Trade Controls (DDTC), the U.S. Department of Commerce Bureau of Industry and Security (BIS), and the U.S. Department of the Treasury.
Throughout her career, Ms. Torres has been selected for recognition in multiple attorney ranking guides and publications including Chambers and Partners USA (2018, 2019, and 2021), Who's Who Legal (2017-2021), and SuperLawyers Rising Stars (2015-2018). Ms. Torres was awarded the Global Attorney of the Year by the Dallas Global Chamber in 2018. In 2019, she was nominated for Compliance Lawyer of the Year at the Women in Compliance Awards in London, United Kingdom. Prior to founding Torres Trade Law, she was an attorney in the International & Cross Border Transactions group at an Am 100 Law Firm in Washington, D.C.
Ms. Torres was recently reappointed by the U.S. Assistant Secretary of State to the Defense Trade Advisory Group (DTAG). In this capacity, she advises the Bureau of Political-Military Affairs, which is the U.S. Department of State's principal link to the Department of Defense, on its regulation of defense trade in accordance with the Arms Export Control Act and its implementing regulations under the International Traffic in Arms Regulations. Ms. Torres was also recently appointed to the North Texas District Export Council by the Acting Deputy Assistant Secretary and National Director on behalf of the U.S. Department of Commerce.
Ms. Torres is a frequent speaker and moderator. She has lectured on international trade for organizations, universities, and government agencies in different countries, including the United Kingdom, the Netherlands, Mexico, Thailand, France, and Canada. Ms. Torres is licensed to practice law in Washington, D.C., the State of Texas, Pennsylvania, and the U.S. Court of International Trade.
Jo-Anne Daniels, Principal, and Owner, Trade Resources & Associates
Jo-Anne Daniels is the founder and principal of Trade Resources & Associates, international trade compliance consulting and expert witness firm. Jo-Anne specializes in cross-border transactions, customs, export compliance, and logistics. She provides independent expert opinions in international trade, transportation, and logistics matters. In 2022 Global Law Experts chose Jo-Anne Daniels as the winner in the category International Trade & Customs Expert Witness of the Year in California, US.
Jo-Anne Daniels has been a global trade industry consultant and Licensed Customs Broker for over 25 years. Prior to founding her firm, she was an international trade practitioner who directed and developed policies and procedures with respect to international trade and transportation operations within multinational organizations. Jo-Anne is a frequently invited speaker for trade associations and logistics organizations and an author of global trade blogs and articles.
She has provided consultation in the following areas:
• Global Customs, EAR, and ITAR Internal Controls Management
• Export Screening and Trade Embargoes and Sanctions programs
• Classification, Valuation, and Country of Origin Guidance
• NAFTA Analysis
• Import and Export Assessments
• Supply Chain Security Reviews
• Transportation & Brokerage Management
Location:  This is a virtual seminar via your computer or laptop. The seminar will begin at 11:00 a.m. PST (2:00 p.m. EST) and end at 12:00 PST (3:00 p.m. EST).  The duration includes Q and A time.  We recommend you log in 15 minutes before the start time.  *Webinar details will be sent by email a few days before May 17*.
The last day to register is Sunday, May 15th, March 22nd.  PAEI Tax ID:  680117035
Registration: FREE for P.A.E.I. members/$60 for non-members. Credit or debit card payments only.
Refund/Cancellation Policy:
Requests for cancellations or attendee changes must be received by 3:00 p.m. PST, Friday, May 13th. Any refunds will be charged a $10 administrative fee. Please email requests to our office at paeiadmin@paei.org.
Not a member? Consider becoming a PAEI member today!
The cost of membership gives you FREE attendance to this webinar, and the many more benefits you can enjoy participating in PAEI. Talk about a deal!
Individual Membership only: $50
Corporate Membership only: $150
For registration questions, please contact Marit Fox at PAEIAdmin@paei.org.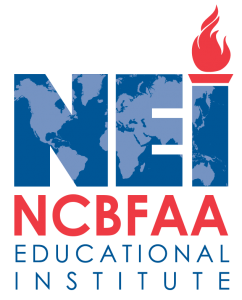 NOTE:  Attendance to this webinar qualifies for NEI Credits. To receive the credits, please answer the question shown on your registration form when you register. Our office will contact you directly regarding your request to receive the credits.
Description:

Access details will be shared a few days before the program.
May 17, 2022




11:00 am - 12:30 pm
We're sorry, but all tickets sales have ended because the event is expired.