CFIUS Webinar
Tuesday, October 15, 2019
10:00 a.m. — 12:00 p.m. PST
Professional Association of Exporters and Importers
Presents
Turbulent Water: Navigating the Changing Foreign Investment Regulatory Environment
Join us for this webinar with speakers Randy Cook, Senior Managing Director at Ankura Consulting Group, LLC, and  Kaitlyn Alessi, Director at Ankura.  The webinar will discuss regulatory and policy changes relating to the Committee on Foreign Investment in the US ("CFIUS") and related technology controls.
From this program you will gain valuable insight into the following:
CFIUS Big Picture: Background and Policy Drivers
Recent Statutory and Regulatory Reform and Initiatives (including the "Pilot Program")
The Export Control Reform Act ("ECRA") and Critical Technologies
Recent Enforcement and Compliance Risk Trends
Practical Strategies for Weighing Risk and Navigating the Changing Environment
This seminar is for import/export compliance professionals, counsel and legal advisors, and anyone that works with global trade, investment, and innovation, such as brokers, supply chain professionals, technology officers, etc.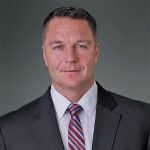 About Randall H. Cook Randy Cook has more than 20 years of experience leading and advising organizations as executive in-house counsel, federal prosecutor, law firm attorney, U.S. Army officer, Inspector General, and cross-discipline advisor.  At Ankura, Randy helps organizations navigate complex risks arising from national security concerns (including the Committee on Foreign Investment in the US (CFIUS) and US trade controls); government and regulatory investigations and audits; and public and fiscal integrity issues.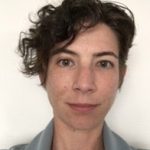 About Kaitlyn Alessi. Kate Alessi has over 13 years of experience designing, implementing, leading, and sustaining US export/import, critical technology control, and data security compliance programs and solutions for US and non-US companies as a professional in international trade compliance. At Ankura, Kate helps organizations operationalize compliance through the development of risk-based assessments, policies and procedures, system and process enhancements, and training.
Location:  Your Place via Webinar
*Webinar details will be sent by email a few days before Tuesday, October 15.*
Registration: FREE for P.A.E.I. members/$50 for non-members
**Not a member? Consider becoming a PAEI member today!
**The cost of an individual membership gives you FREE attendance to this seminar and the many more benefits you can enjoy participating in P.A.E.I. Talk about a deal!**
Individual Membership only: $50
Corporate Membership only: $150
For registration questions, please contact Marit Fox at PAEIAdmin@paei.org.
Description:

Access details will be shared a few days before the program.
CFIUS Webinar (Time is Pacific Standard Time)


October 15, 2019




10:00 am - 12:00 pm
We're sorry, but all tickets sales have ended because the event is expired.