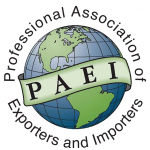 Brown Bag Lunch Seminar
Thursday, May 30, 2019
11:30 a.m. — 1:00 p.m
Professional Association of Exporters and Importers
Presents
Best Practices for Setting Up a Global International Trade Compliance Program
Join us for this in-person seminar with speaker Deep SenGupta , President of DSG Global, LLC, that will focus on "Best Practices for Setting Up a Global International Trade Compliance Program". In this seminar, the speaker will discuss & address questions on how to create, evaluate and monitor a global trade compliance program. He will provide guidelines to help you create and maintain a successful trade compliance program focusing on international controls. In particular, the speaker will discuss critical import/export compliance components and benchmarking suggestions.
Benefits: Learn why it is important to have a trade compliance program that covers your worldwide operations.
Areas covered in this seminar:
Risks: Examples where lack of a coordinated trade compliance program cost companies millions.
Challenges: Understand the common challenges in setting up a global trade compliance program.
Best Practices: How do the best-run companies manage trade compliance in multiple geographies?
Benchmarking: Learn how a scorecard method will help identify global risk areas.
Import Topics: What are the import components that need to be included in a global compliance program?
Export Topics: What are the export components that need to be included in a global compliance program?
Roll-out: Recommendations on rolling out this program globally.
Monitoring: Suggestions for monitoring your company's global trade compliance program going forward.
Who will benefit:
Global Trade (Import/Export) Compliance Professionals
Corporate Compliance Personnel
Tax & Accounting Department
Legal Department
International Purchasing and Logistics Managers
Customs Brokers
Speaker: Deep SenGupta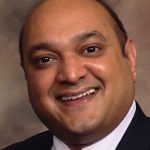 Deep SenGupta is the president of DSG Global, LLC, where his mission is to simplify global trade for his customers. From 2002-2014, Mr. SenGupta led FedEx's Trade & Customs Advisory Services (TCAS) division and assisted over numerous importers and exporters with international trade solutions. In this capacity, he travelled to several countries to help his clients develop worldwide trade compliance programs.
Prior to joining FedEx, he was with KPMG's Asia Pacific tax practice from 1997 where he helped establish KPMG's international trade and customs practice in India and advised several Fortune 500 clients on market-access issues for their South-Asian operations. Mr. SenGupta obtained his basic legal training (LL.B) in India and then obtained a Masters in Law-Taxation (LL.M) from the University of Washington – School of Law (2001) in Seattle, WA. He has also received executive education on international trade from Harvard University's Kennedy School.
He was appointed by the U.S Secretary of Commerce to the President's Export Council Subcommittee on Export Administration (PECSEA) to advise the Obama administration on its export control reform efforts. He has also assisted the CBP by serving on a COAC working group on enhancements to the focused assessment program. Mr. SenGupta is a sought-after speaker on international trade issues and addresses customers and trade associations around the country.
Date:  Thursday, May 30, 2019
Time: 11:30 a.m. — 1:00 p.m. PST (Speaker Presentation – 1 hour followed by Q&A – 30 min)
Location:
Symantec
Bldg D, 1st Floor, Montessori Conference Room
350 Ellis Street,
Mountain View, CA 94043
Registration: FREE for P.A.E.I. members/$50 for non-members
**Not a member? Consider becoming a PAEI member today!
**The cost of an individual membership gives you FREE attendance to this seminar, and the many more benefits you can enjoy participating in PAEI. Talk about a deal!**
Individual Membership only: $50
Corporate Membership only: $150
For program questions please contact Karthik Laggisetty at Karthik.Laggisetty@paei.org
For registration questions, please contact Marit Fox at PAEIAdmin@paei.org.
Address:
350 Ellis Street
, Building D, 1st Floor - Montessori Conference Room,
Mountain View
,
California
,
94043
,
United States
Description:

350 Ellis Street,
Building D, 1st Floor – Montessori Conference Room
Mountain View, CA 94043
Brown Bag Lunch Seminar


May 30, 2019




11:30 am - 1:00 pm
We're sorry, but all tickets sales have ended because the event is expired.