PAEI and Tuttle Law
Present
A Seminar/Webinar On
Assist Valuation: What Every Import Professional Needs to Know
 Thursday, September 20, 2018
11:30 am to 1:30 pm PDT (2:30 pm to 4:30 pm, EDT)
Assist (and supplemental payment) valuation is one of the most complex and vexing topics for compliance with Customs regulations.  Join us for a breakdown of what are assists, and supplemental payments, how to find them, and how to declare them on an entry declaration to Customs.
Topics for discussion include:
What is an Assist?
What is the difference between Assists and Supplemental Payments?
Legal precedent for Assists – What is and what isn't?
How to identify Assists and Supplemental Payments incurred by your company.
Different apportionment methods for reporting Assists to Customs
Upward and downward adjustments of assist valuation
Best practices in identifying Assists and Supplemental Payments and reporting them
Import professionals of all skill levels will benefit from this seminar/webinar.
Location:
Symantec
350 Ellis Street,
Building D, 1st Floor – Montessori Conference Room
Mountain View, CA 94043
(Go to Reception at the Building A lobby for a P.A.E.I. escort to Building D)
Or if you cannot attend on-site, you can register for the webinar.
Register for either the seminar or the webinar on-line here.
Speaker: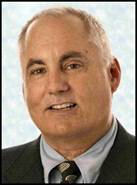 George R. Tuttle, III, attorney with Tuttle Law. He has been in practice for over 30 year specializing in Customs and international trade regulation. He works with both small and large companies, as well as customs brokers and freight forwarders on import and export related matters. Mr. Tuttle assists companies determine correct product classifications and customs values, duty preference eligibility, obtain rulings, contest adverse administrative determinations by Customs, facilitate compliance audits; develop effective compliance programs; and, resolve penalty, Liquidated Damage claims, seizure, and enforcement cases.
Cost is free to P.A.E.I. members and $75.00 for non-members. Credit or debit card payments only. Checks will not be accepted.
Refunds for cancellations must be received by Noon PDT, 09/14/2018. Please request refunds by emailing PAEIAdmin@paei.org.
For those planning to attend in person, please note that seating is limited to the first 25 people.
Cost is the same for the seminar and the webinar.
Webinar details will be provided within 2 business days by email upon completion of registration and payment.
To take advantage of attending this seminar FREE, click here to join P.A.E.I.  A member benefit is attending some of our events regardless if by webinar or in-person FREE.
For questions about this webinar or PAEI membership, please contact PAEIAdmin@paei.org.
Address:
350 Ellis Street
, Building D, 1st Floor - Montessori Conference Room,
Mountain View
,
California
,
94043
,
United States
Description:

350 Ellis Street,
Building D, 1st Floor – Montessori Conference Room
Mountain View, CA 94043
September 20, 2018




11:30 am - 1:30 pm
We're sorry, but all tickets sales have ended because the event is expired.